Play Dates with Zoie: Our Services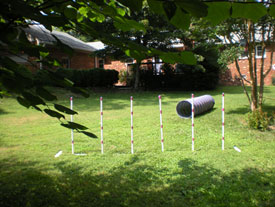 Initial Consultation: 
Free temperament evaluation in your home.
It is important to get to know your dog and for you to get to know Charlyn. Before adding your dog to a play group, Charlyn will need to evaluate how your dog interacts with others. Play groups will be a maximum of 4 dogs of comparable size and weight. Dogs must be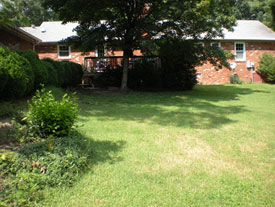 spayed or neutered and be current on all vaccinations.
Pricing and Services
2 hr play date (includes pick up, 2 hr structured play in Charlyn's spacious yard and return home):
$45.00
15 minute at home Potty Break: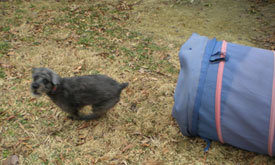 $15.00
1 hr of play at your home (including walk, as needed): $30.00
Dog park adventure: $45.00
Overnight stays in Charlyn's home per assessment: $40.00
Ask about available package discounts for services!